Who rightfully owns the name "Umuoji Improvement Union" will ultimately be decided by a membership vote overseen by a special master. At least, that's U.S. District Court Judge Nathaniel M. Gorton's plan.
But getting to that vote may continue to be a bumpy road.
Umuoji is a town in Nigeria. Natives of the town who found financial security in America and wanted to give back comprise the "union." As for "improvement," that recently took the form of the construction of a medical center in Umuoji.
Funding for that construction is a primary flashpoint between the now-warring UIU
factions.
Founded in 2009 and incorporated in Nebraska, the UIU elected Massachusetts resident Victor Ide-Okoye as its president in July 2017. But Ide-Okoye's tenure did not last long. At least in the Nebraska-based plaintiff's telling, Ide-Okoye was removed as head of the organization in November 2018 due to purported impropriety.
Instead of contesting his removal or creating a separate organization to pursue similar philanthropy, Ide-Okoye sought to create a "counterfeit organization," going so far as to use UIU's letterhead to create minutes from a "meeting" that never happened, the plaintiff says.
Using the same tax identification number, Ide-Okoye set up shop with his new editionof the UIU in Massachusetts, confusing potential donors, business partners and perhaps even the IRS, the plaintiff says.Not only that, but Ide-Okoye began to sue his former associates. There's a defamation case pending in Essex County against several members of the UIU and a tort lawsuit pending against the organization's treasurer in a federal District Court in Texas. Ide-Okoye, of course, sees things very differently. In his view, he was never formally removed as president. He and his co-defendant wife — attorney Ogor Winnie Okoye of Lynn, who is also representing the defendants — had the full authorization of the organization's membership to change its domicile, they claim.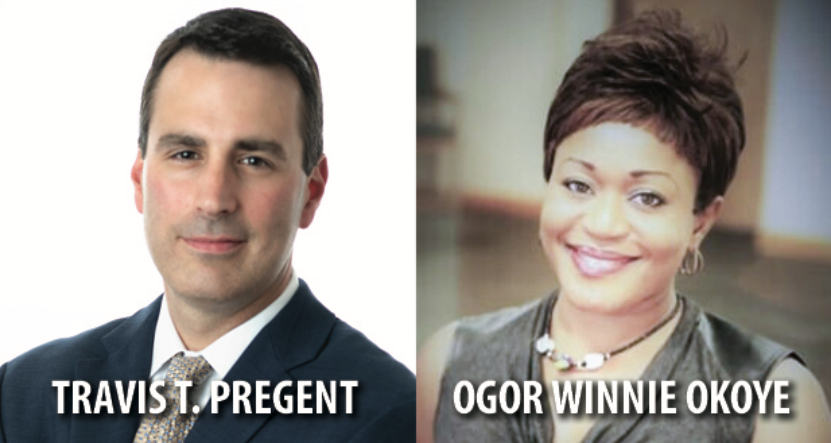 What's really going on here, the defendants assert, is that the plaintiff is trying to wrest control over $50,000 the organization had raised for the medical center project. Oral argument on the parties' preliminary motions had "brought little clarity to this internal, self-destructive feud," Gorton notes in his May 4 decision, which ultimately grants the original Nebraska-based organization use of the UIU name — at least for now.
Gorton granted the plaintiff's motion for a preliminary injunction based on its showing that "Umuoji I" remains "active" in Nebraska, has not been dissolved, and is current in its Nebraska filings. Meanwhile, Ide-Okoye had only organized "Umuoji II" after his contested removal as president, and none of its registered officers is listed on any recent IRS filing, Gorton says.
As far as next steps, Gorton envisions the convening of a special emergency meeting at which all UIU members would elect officers and/or directors to determine which "faction" should be in control of the organization. That meeting — along with the preparation and adoption of "new, comprehensible" bylaws for the organization — was to be overseen by a mediator or master "with appropriate expertise in corporate organization." Gorton gave the parties a couple of weeks to see if they could settle on a mutually acceptable mediator. Instead, the defendants expressed a preference to have Gorton appoint a master or custodian, which Gorton was set to do at a June 2 hearing, after Lawyers Weekly's press time.
Per Gorton's decision, the master or custodian will have 60 days to complete the assigned tasks and report back to the court, after which the preliminary injunction would be revisited.
As the June 2 hearing approached, the plaintiff's attorney, Travis T. Pregent of Boston, reiterates that his client's position is that one cannot leave an organization and go to a different jurisdiction and start the exact same organization with the exact same name.
"That is simply not permissible," he says. Pregent calls the matter "ultimately a sad case," one in which all parties are engaged in charitable endeavors.
"We simply would like to see the defendants go their separate way and use a separate name," he says, adding that his client remains open to finding an amicable resolution. Ogor Okoye uses a different adjective — "weird" — to describe the proceedings. She respectfully suggests that embodied in Gorton's decision is a fundamental misunderstanding: that her husband had registered a "new" organization in Massachusetts, rather than just moving the one and only UIU, which had been founded in Houston, relocated to Nebraska and now to the Bay State.
To the extent there is now ambiguity, it is not because her husband did anything untoward — courts elsewhere have uniformly found otherwise, she notes — but rather because the attorney the organization had hired to transfer the domicile "did not do her due diligence" and had failed to dissolve the Nebraska organization. The medical center, which was completed on her husband's watch and which the other faction opposed, is the first "palpable" result of UIU's fundraising efforts, Okoye notes. She hopes that the appointed custodian or master will be better able to discern what is really going on with the case.
Okoye is donating her time so that the UIU can continue to devote all of its limited financial resources to its charitable activity. She is confident that, if and when a membership vote does come to pass, her husband will enjoy the support of organization, just as he did when he was first elected back in 2017.